When is the Best Time to Buy a New Vehicle?
Posted Tuesday, Dec 13, 2022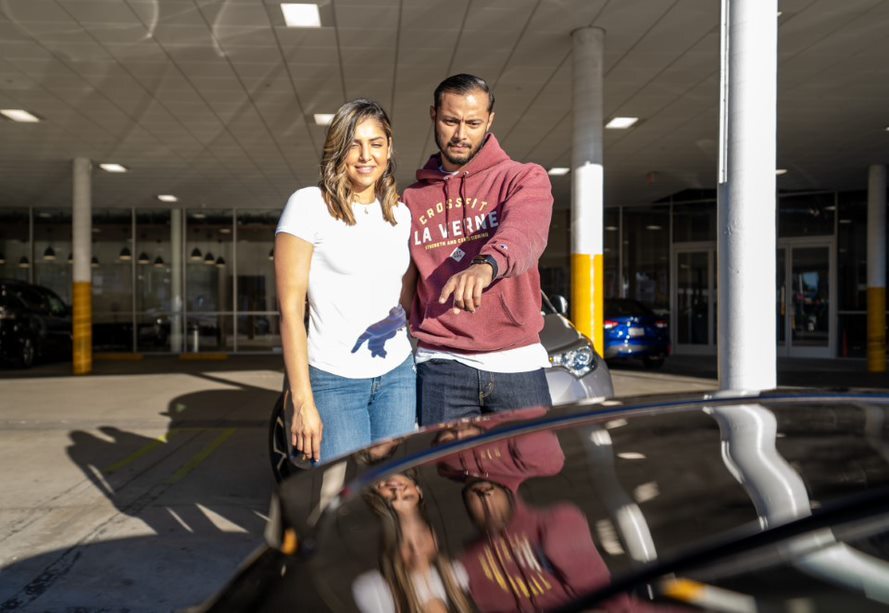 You might be considering buying a new vehicle at a time when you need it the most. However, some people may want to use their old car to the max before considering investing in a new one. The pandemic and inflation have also made it much harder to consider buying a new vehicle.
The longer you drive your old car, the riskier it may get. Older cars demand roadside assistance and repair damage more often than new vehicles. They may even malfunction in the middle of the road, causing a trip to the hospital.
The sooner you switch to a newer and upgraded vehicle, the better. If you forcefully drag an older vehicle along, it may cost you much more to maintain than buying a new car. Sure, you may have to pay more in the short run, but it is a great way to save costs over the next few years.
5 Signs You Need to Buy a New Vehicle
You must consider buying a new vehicle if you experience:
1. Regular Need for Roadside Assistance
It is normal for a car to break down once in a while. In fact, anyone would be more than happy to dish out a hefty amount for a car that works well otherwise. However, a car breaking down every few weeks quickly becomes dead weight.
You might be unable to keep up with a car that needs major repairs more than two times a year. This means that the car costs you much more than it is worth. It might be time you invested in a vehicle that can keep up with your requirements.
2. Increasing Fuel Requirements
The older the car, the more fuel it will require to run efficiently. If your car eats up much more fuel than you would have used, you must switch to a new one to avoid unnecessary upkeep.
Consider purchasing an updated model that uses fuel efficiently and benefits the environment and your pocket.
3. Rising Insurance Costs
Older cars might need expensive premiums as it is much harder to repair an older car. Your insurance company will increase your premium over time, so it is a good idea to switch before it gets unbearable.
4. Increased Accidents
A car is supposed to protect you and your family from other cars on the road. The necessary barrier provides you with the comfort and security you need to travel. If your car is causing accidents or has threatened your safety multiple times, consider switching for your benefit.
5. Expensive Repairs
Ideally, you shouldn't be investing more into car repairs than the car is worth. After all, that money could be saved up to buy a new car. The more expensive the repairs, the harder it gets to own the car. This is because it is getting costlier to hold the car than to let it go.
The Best Times to Buy a Car
You should buy a car when you need it the most. However, the best deals on the same cars do exist at specific times during the year. Here are some points to note:
1. Consider Buying Towards the End of the Month or Year
It is much more affordable to buy a new vehicle when the month or year is about to end. Monthly targets need to be met, so car salespeople will be eager to provide more discounts. Remember that trusting a salesperson should come second to asking the right question if you feel uncomfortable regarding a lower quote.
The end-of-the-year sales work similarly, except that they are targeted toward older models that are being replaced with new ones. If you want a better deal, go for an older model towards the end of the year.
2. Avoid the Slow Selling Months
Remember that the months from January through April are slow-selling, which is why prices may be higher. Go for purchase from October to December or even in the middle of the year. You may not get a wide variety, but you will surely get the best deals if you want to save on cost.
3. Understand the Model Lifecycle
Know that the model has a life cycle – don't buy cars when they debut. Wait for the perfect time if you want to save costs. However, if you want that car first, you should go for it!
4. Consider Buying When You Can Manage the Finances
Buying a car should not put you in debt. If want to buy a new vehicle and upgrading from the old one, you must have the finances to manage the new investment. This includes the upkeep of the car, the initial payment, and the insurance.
The best time to invest in any vehicle is when you feel comfortable with your finances. Do not extract from your emergency budget to buy your car, as that may leave you with some difficult months to come. After all, you want to enjoy your car when you first buy it, and having expenses may dampen your spirit.
Final Thoughts
Many signs that point towards a need for a new car can be ignored if you spend heavily on repairs and can keep up with the rising fuel and insurance costs. However, if you want a safe mode of transport, consider saving for a new car.
Use public transport till you can gather the resources to buy a new car. Wait for the perfect time and buy that car when the price is just right. Your new car will stay with you for quite a long time. Make sure it isn't one that you regret spending on.
Make sure to apply for proper coverage, as along with maintaining your new car, you also need to consider protecting it to elongate its life. After all, a car is as good as its owner!
---
RECOMMENDED ARTICLES