Used Cars vs. New Cars: Which One To Get?
Posted Monday, Jan 30, 2023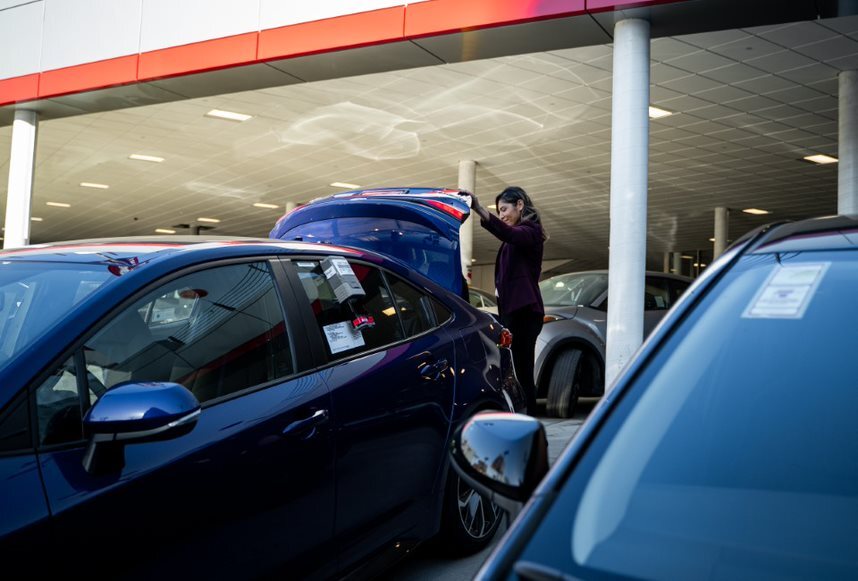 If you are considering buying a car, there are several things you must take into account. These aren't just limited to the model of the car or your budget. You must decide whether to look for pre-owned cars or buy brand-new one.
You may think investing in a brand-new car provides more advantages in the long run. This includes upgrades along with a guarantee of performance. However, the advancements in car engineering have ensured that used cars last just as long as brand-new ones.
In fact, it is much more cost-effective to invest in used cars. Houston boasts some of the widest variety of quality pre-owned cars that are less expensive than a new car. They also cost less in the long run if you add the benefits of lower depreciation and insurance costs.
What's the Difference Between Used Cars & New Cars?
Used cars are a lot different from new vehicles. Here are some of the major differences:
1. Reliability
New cars come with an added guarantee or reliability stamp that you might not find with used cars. Regardless of how well a used car performs, the warranty often attracts most buyers to new cars.
This warranty also covers initial repair costs and some of the earlier issues that can be fixed. Moreover, some of the things you have to fix in used cars might only need maintenance in a new car.
The greater the age of the car, the lower the reliability. It might need regular repairs if you don't buy from a trusted source. However, the good news is that the pre-owned cars you encounter today are only the cream of the crop. They are added to the lot if they are of top quality.
Most of the used cars you see are certified for their quality. Moreover, as car engineering advances, cars are becoming much more reliable. Even with used cars, regular repairs have become a thing of the past. You can easily invest in a car up to a decade old without major repairs.
2. Cost
Pre-owned cars cost a lot less than new cars. The benefits of a lower cost are usually what pull first-time owners to used cars. Houston is known for many trusted dealers who can offer you better rates on quality used vehicles that last you a long time.
It is much better to buy the same model at a lower cost than to invest in a brand-new vehicle you may not even like some years later. Moreover, used car dealerships can get you a much better car financing deal with lower interest rates on car loans.
3. Investment
Buying a new car might not be an investment. As soon as you drive that vehicle off the lot, the car's value declines by up to 11%. Your brand-new vehicle might have lost most of its initial value in the first two to three years.
However, pre-owned cars are much closer to an investment. The car's first owner has already absorbed most of that initial depreciation. As you buy the car, you can drive away feeling reassured regarding the inherent value of your asset.
Moreover, remember that you may not always fall in love with that first car. It is easy to make a bad decision and want to exchange the car or save up for a new car some years later. Getting a used car can make it easier to shift to another vehicle 5-6 years later. That is if you don't want to be stuck with the same car forever.
Used Cars or New Cars, Which One to Buy?
Deciding between used cars and new cars can be difficult. There are advantages and disadvantages to each option. Yet, you can make the decision based on your personal goals and requirements;
1. The Budget
The first factor that goes into a new vehicle is the budget. Consider whether you have the resources needed to support a new car. Remember that you don't only need to think of a down payment and installments but also the increased insurance.
With pre-owned cars, insurance is a lot cheaper. Moreover, since used cars are more affordable, you can get a better deal on financing.
2. Features
If you are looking for a specific model that has only come out recently, a sports car, or a car with a specific technology, you might have to settle for a brand-new one. Used car dealerships have variety, but it is hard to find specific luxury vehicles pre-owned.
3. The Whole Package
Pre-owned cars are great as a package deal. They get you more value on the same budget. If you buy that brand-new model, you might be paying a lot more than if you had bought it pre-owned. Used cars can get you a lower price and the same features if the car is available on the lot.
Tip for First-Time Buyers of Used Cars in Houston
If you are considering buying used cars, always ensure you get the right deal. Avoid buying from individual dealers that ask you for specific financing (this means asking for a payment in cash entirely).
Try to judge the car financing options and look for a rate that allows you to pay off the price over the next 2-3 years. You don't want to be caught paying off for the same car for a long time. This can get you stuck in a complicated interest cycle.
Final Thoughts
First-time car buyers might make the mistake of settling for the first model they come across. However, we often get drawn by the obvious features of the car. Instead, look at the car's mileage and the benefits it can provide you in the longer run.
A car that uses too much fuel can get costly for you much too quickly. Always consider if the car is affordable in the long run and a practical option for you and your family. Moreover, consider if the dealership you are trusting is reliable and whether it offers you a great deal.
Compare more than one quote before deciding on your preferred deal!
---
RECOMMENDED ARTICLES