Buying Pre-Owned Cars in Houston | Which One Should You Buy?
Posted Monday, Apr 24, 2023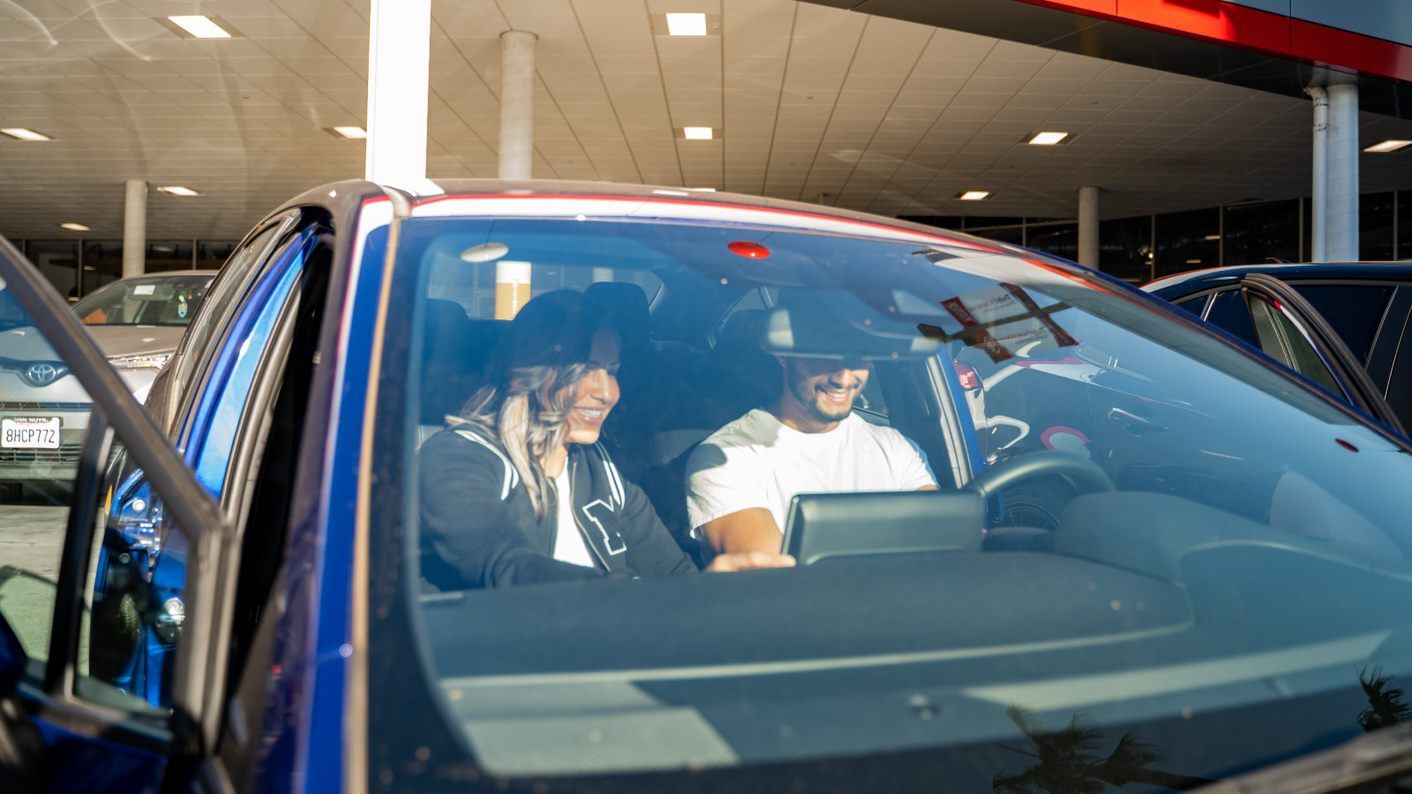 When buying a pre-owned car in Houston, there are plenty of factors to consider. When researching the best-used cars for you, you should consider safety measures, value retention, and long-term durability. We have taken a look at the most popular pre-owned car purchases and narrowed down the list for you!
But first, let's take a look at why getting a pre-owned car is a good idea for you.
Reasons to Buy Pre-Owned Cars in Houston
For many buyers looking to stick to their predetermined budget, buy a car for young drivers, satisfy a momentary need, completely avoid auto finance, or for any variety of private reasons, cheap pre-owned cars might be an excellent alternative.
While purchasing anything brand-new is frequently a goal for many individuals, buying used has several clear benefits. The most popular of these defenses is that used cars often cost less for insurance than newer models, depreciate little over time, and are dependable and trustworthy vehicles.
Lower Rates of Depreciation
Possession of a car or truck comes with the all-too-common reality of devaluation. No matter the model or brand, the average vehicle could lose up to 60% of its worth within the first five years. Similarly, purchasing a used vehicle enables savvy car buyers to benefit from depreciation.
Buying a model that is only a few years old allows you to save significant money while still receiving a top-tier model. Buying an affordable pre-owned car means spending less money upfront and having it hold its worth longer.
Reliable, Well-Maintained, and Safe
We ensure the reliability of the used cars in our inventory. Before being approved for resale, every used vehicle in our inventory—including SUVs, trucks, cars, and vans—undergoes a rigorous examination and repair process.
This involves safety above everything. Safety depends more on the make, model, and year of the vehicle you're purchasing than on whether it's new or used.
According to Consumer Reports research, dependability and features don't start to degrade noticeably until a car has been driven for six years. Of fact, total mileage is sometimes a better gauge of dependability than age for all cars.
Lower Cost for Insurance
Car buyers on a tight budget want to lower expenditures, which can sometimes involve the amount of auto insurance. The automobile itself affects auto insurance costs significantly, as per Nerd Wallet.
What is its value? How much are replacement parts? What is the level of safety?
This auto insurance feature protects the expenses associated with fixing or replacing the harm done to the vehicle. As a result, purchasing a solid, secure, and reasonably priced pre-owned car can dramatically reduce monthly rates.
Your personal driving history, credit score, and age have a big impact on the final prices.
Best Pre-Owned Cars in Houston for 2023
1.    Ford F-150
The most popular car: it's no wonder that the Ford F-150 has topped the list for 41 years straight. Given its widespread use among Americans, we expect it to retain its top spot for a long.
The F-150 suits almost everyone, from National Park Rangers and full-time contractors to people who love regular family trips.
Ford's iconic truck is so well-liked that in 2022, 31 states and 24 metro regions voted it the most favorite used car.
2.    Chevrolet Silverado 1500
Chevy is just a little behind because Ford has held the #1 sales position for many years. When the GMC Sierra and Silverado sales are combined, GM outsold Ford in 2022 regarding full-size truck purchases.
Although this pattern hasn't extended to the used market, the Silverado remains popular among used car buyers in six significant Southern cities, including Houston.
3.    Honda Civic
Although dropping to fifth place in 2022, the Honda Civic retains its lengthy dominance on the list of greatest used vehicles that can be purchased.
The Civic plays true to its status as a dependable commuting vehicle with an interesting personality and a reasonable price, even though it's not a Type R or Si. The Civic remains the most popular secondhand car in many regions.
Also, every version of the Civic offers a reliable basis for personalization for people who like to tweak or alter their vehicles.
4.    Chevrolet Equinox
From seventh in 2021 to fourth in 2022, pre-owned car sales for Chevy's well-liked small crossover increased. The Equinox is a popular and roomy crossover seen in large numbers in school drop-off lines, parking lots, and airport car rental lots.
The popularity of crossovers and SUVs among American buyers makes it no wonder that the Equinox came in first place in this year's roundup of used cars and was also the most sought-after used vehicle in six Midwest regions.
In addition to a redesigned ICE variant, Chevrolet's electrified offering will expand with the arrival of the Equinox EV in 2024.
5.    Ram 1500
The Ram company is still fighting hard against its Chevy and Ford rivals within the full-size truck market. Pre-owned Ram sales are comparable to its more well-known GM and Ford counterparts.
Yet when viewed together, the three continue to enjoy a commanding advantage over Japanese rivals in the secondhand market.
Regarding used vehicle sales, the Ram outperformed Toyota Tacoma by roughly 100,000 cars or 0.9% in the secondhand truck market.
6.    Toyota Camry
In contrast to a Honda Civic, sufficient pre-owned Toyota Camry cars were sold in 2022 to maintain their position in the market rankings.
The Camry is practically a monolith after 40 years of uninterrupted sales in America and is regarded as the model for dependable transportation.
It isn't easy to travel more than a yard without encountering one, from cars for rental to brand-new automobiles used for driver's education and everyone's grandparents. The car is still up against major sector rivals, such as the Honda Accord, in used and new sales.
The TX Auto Group has the best pre-owned cars in Houston. You can go through our inventory and even get great financing options with us!